terrisidehustles
How I Made 14k Dropshipping By Having A Brand Ambassador Program Template
Regular price
Sale price
$25.00 USD
Unit price
per
Sale
Sold out
Are you having a hard time getting sales with your business? Try having a ambassador program! It's how I made 14k in sales drop shipping.
What is a ambassador program:
Brand ambassadors tend to have smaller social media audiences and generally purchase the product at a discounted price. They earn money when they successfully get people to purchase products from the company using their personal promo code. 
This script & details can work for other businesses as well Example: Hair, lashes, lipgloss etc 
Please already know who your target audience is before buying so you're aware of what kind of ambassadors to reach out to. If you don't know your target audience yet grab our FREE target audience finder under our E-books section. 
What's Included:
-8 page ebook 
-How to pay your ambassadors
-Where to find ambassadors
-How to add a ambassadors detail page (video)
-Officially launch script
-Prelaunch script
-Looking for ambassadors script
-Ambassador details
-How to get ambassadors to follow your Instagram
-How to get ambassadors to sign up for your email list
-Plus more helpful tips!
Who This Is For: 
-For business owners struggling to get brand ambassadors 
-For business owners who need help to increase sales 
-For business owners who need help creating overall a brand ambassador program 
How To Access Script & Details: 
This is a digital download. After purchase you can download right away at checkout. Or check your email to download it at a later time.
**All sales are final**
Share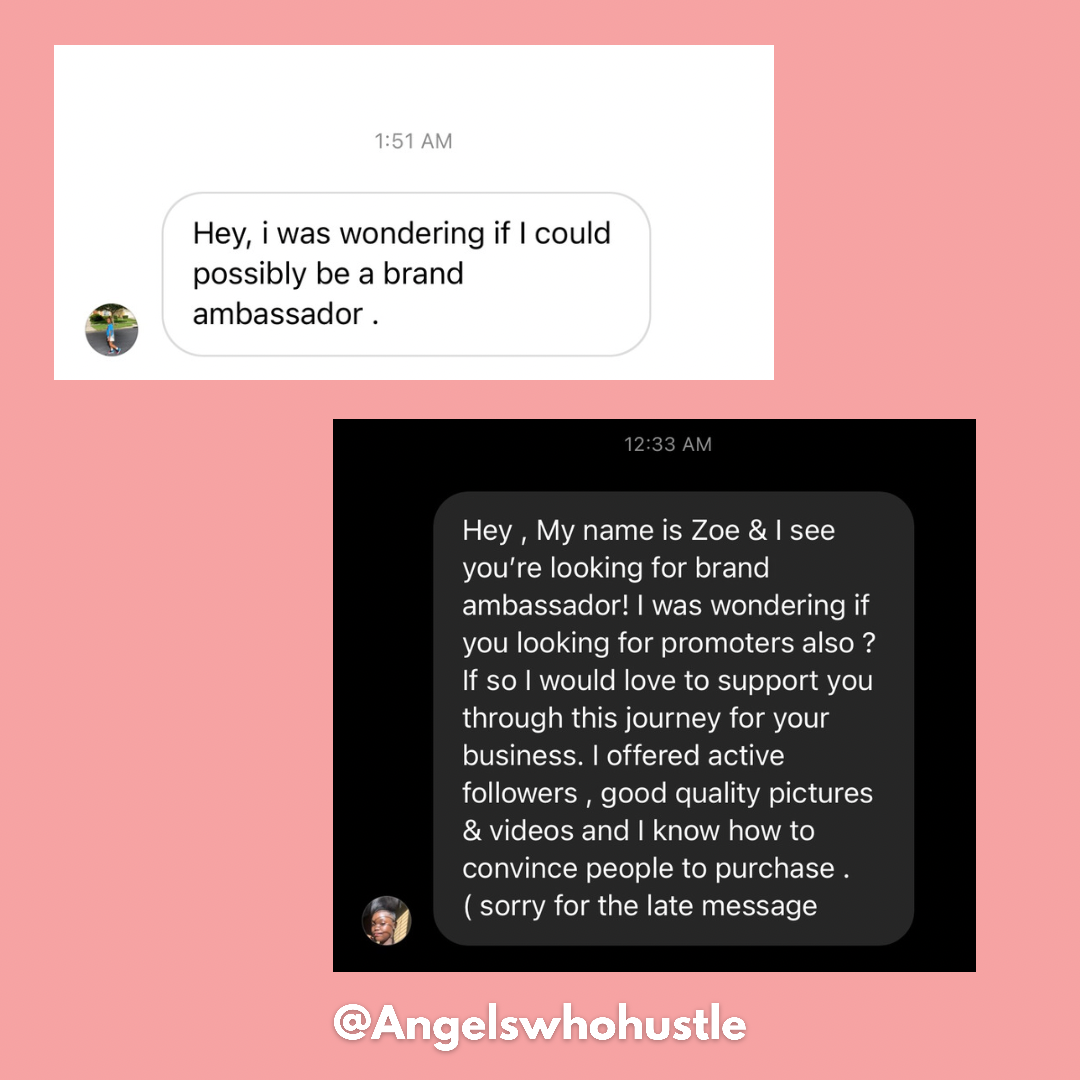 Wonderful! So Helpful!!
Thank you Terri! This guide is incredibly useful for those who want to open their boutique, but don't know exactly how to market. My budget is quite limited so the ambassador program is a great opportunity to build a community for your brand & get some sales without too much reliance on upfront costs. A worthy investment. ☺️💖
Helpful
Helped me open my brand ambassador program! Thank you so much
Thanks Terri!!!
I made a sale before launching my store! It works . Don't order tomorrow . Cop TODAY it WILL enhance your business 😊
What I Needed!
I planned on doing a program like this but needed help with the basics. It is already scary starting a new business but even scarier when it comes to marketing and reaching out to people to represent your brand. This program gave me a great blue print to start with. Thanks.
This program script has helped my business a lot. I was shocked it actually worked !! I don't regret it !